Badimalika Temple, at the elevation of 4,210m, is a temple dedicated to Goddess Bhagwati located on the top of 22 grass plateaus. Malika Chaturdashi is the major annual festival that is held in this temple. The temple is served by two priests, one of them representing Kalikot district while the other priest from Bajura district. Every year there is a fair at this temple during July/August. Pilgrims come from all over Nepal and India in the belief that their wishes will be fulfilled if they pray at the temple. There are two official fairs during Ganga Dashara and Janai Purnima.
To reach the Badimalika temple, one has to make a difficult trek lasting 2-3 days from Martadi Bazar. The temple is at a remote location and since the route to the temple is not well developed, there is a lack of lodges and restaurants for the travelers to rest and eat. Thus all the necessary amenities need to be carried by the travelers themselves. During the trek, one can witness various species of wildflowers, and various domestic animals like sheep, goats, horses and buffaloes, grazing on the hills.
Highlights of Trek
| | |
| --- | --- |
| Duration | 14 Days |
| Grade | 4+ |
| Maximum Elevation | 4,210m/13,810ft Badimalika Temple |
| Mountains | Mt Saipal (7,031m), Mt. Api (7,132m) |
| Rivers | Seti River, Budi Ganga, Dogade River, Triveni  |
| Forests | Rhododendron & Pine Forests |
| Flights | Kathmandu (KTM) – Dhangadhi (DHI) – Kathmandu (KTM) |
| Landscapes | Hills and Mountains, Grasslands Plateau, Basins, Valleys |
| Warning | Altitude Sickness (3000) |
| Accommodation | Star Category hotels in Kathmandu, Tourist standard lodges and Camping at trekking |
Day 01: Arrival in Kathmandu
Upon arrival at Kathmandu's Tribhuvan International Airport, transfer to the hotel. After some refreshment, there will be a short briefing about the trek regarding the schedule, required trekking gears, services, and facilities we provided during the drive and trekking areas. 
The rest of the time is free for trekking preparation.
Overnight at a hotel in Kathmandu. 
Day 02: Half-Day Sightseeing Tour and Trek Preparation. 
After breakfast, proceed for a half-day sightseeing tour of Kathmandu City including the World Heritage Sites. It includes a tour of two sites among below: 
Pashupatinath Temple - the Temple of Lord Shiva situated on the bank of the holy Bagmati River. The temple is listed on a UNESCO World Heritage Site.
Hanuman Dhoka (Kathmandu Durbar Square) - an ancient durbar (palace) with its numerous old palaces, temples, and pagodas, the Temple of Living Goddess "Kumari", and the Kasthamandap Temple, which is believed to be constructed from the wood of a single tree from which Kathmandu derives its name.
Bouddhanath Stupa- an ancient colossal stupa and the center of Tibetan Buddhism in the world
Swayambhunath Stupa - the oldest Buddhist stupa of Nepal and has numerous shrines and monasteries on its premises. It is also known as the "Monkey Temple"!!
Patan City - a city of 55 major temples, 136 Buddhist monasteries, and famous for the production of Thangka and Paubha Paintings.
Narayan Hiti Palace Museum
National Museum
The rest of the day is free for trekking preparation, such as trekking gear shopping, packing on a duffle bag, etc.  
Eve: Trip briefing followed by welcome dinner at Authentic Nepali restaurant with cultural program.
Overnight at Hotel in Kathmandu. (B, D)
Day 03: Fly from Kathmandu to Dhangadhi (109m/357ft) - 1 hour 15 minutes and drive to Dipayal Silgadhi (1,340m/4,396ft) – 190Km / 6 hours
After breakfast, check out from the hotel and transfer to Kathmandu Domestic Airport to board an onward flight to Dhangadi for about 1 hour and 15 minutes. At Dhangadhi, we will meet the awaiting vehicle to drive from Dhangadi to Dipayal Silgadhi. This day we will drive to a hilly area leaving the Terai plains of the far western region of Nepal. Upon arrival in Silgadhi, check into the hotel and explore Silgadhi Bazar. 
Overnight at a hotel in Dipayal Silgadhi. (B, L, D)
Day 04: Drive to Martadi (2,030m/6,658ft) - 138 Kms/ 4 hours 
Early morning, we will explore Shree Saileshwori Temple above Silgadhi Bazar. Then we will leave Dipayal Silgadhi and drive towards Martadi, the administrative headquarter of Bajura District. After 2 hours, we will reach Sanfebagar of Achham where we will explore Baijanath Dham, which is at the bank of Budiganga River, one of the tributaries of the Karnali River. And we will drive continue following the left bank of Budiganga river for about 2 hours. Upon arrival at Martadi Bazar, check into the teahouse lodges. The rest of the time is for exploration of Martadi.
Overnight at teahouse lodges at Martadi. (B, L, D)
Day 05 – Trek to Sota Patan - 7 hours 
After breakfast, we will commence our trek towards Badimalika. Leaving Martadi, the trail ascends to the ridge of the hill above Martadi Bazar and goes through the dense forests. Among different routes to reach Badimalika Region, we choose this route because it offers an easy route and gradually ascends to the higher elevation and passes through many grasslands. Sota is the place from where the grasslands (meadows) start.
Overnight at tented camp at Sota Patan. (B, L, D)
Day 06 – Trek to Triveni (3,850m/12,628ft) – 7 hour
This day, the trail passes through the meadows and offers the gentle ascend to Triveni Dham. Walking for 2 hours, we will reach Dhogade River. After some rest, we will trek uphill to about 3 hours to reach Ghodepatan. We will find different flowering plants in the meadows which makes them so attractive. The surroundings will remains fully greenery from July to September. From October, it starts snowing. Walking for further 2 hours, we will reach Triveni, which is the confluence of 3 rivers. This is one of the holy sites too. During the festival in July/August, we can see thousands of pilgrimages do camping at 1500+ tents here and performing rituals like as the competition between Kalikot and Bajura to keep Gajur (pinnacle) for 1 year. The same tradition possesses at Triveni at the same time after 1 year.
Overnight at tented camp at Triveni. (B, L, D)
Day 07 – Acclimatization Day
As per the study on high altitude sickness, it has been found that most people suffer or show signs of Acute Mountain Sickness (AMS) from the altitude of 10,000 ft. Thus it is highly recommended to have a rest day to acclimatize at this altitude before starting an ascent. In the afternoon, we will explore Triveni and enjoy nature. We will walk to Khetibeti which seems like a naturally grown paddy field. It is believed that the birds sow seeds of those plants. Later return to Triveni for an overnight stay.
Overnight at tented camp at Triveni. (B, L, D)
Day 08: Trek to Badimalika Temple (4,210m/13,810ft) – 7 hours
Early morning, wake up to have a holy bath at Triveni before commencing the trek to Badimalika Temple. There is a belief to remove sins after having a bath at Triveni. The area of Triveni, itself a large grassland area. After worshiping deities, we will commence the trek. The trail goes through the sloppy grassland and along the ridge of Malika. We will find rocky cliffs on both sides. The trail gradually ascends to the plateau where Badimalika Temple is situated. From the top, we can see Mt. Api (7,132m), Mt. Saipal (7,031m), and many more peaks of the Gurans Himal Ranges. During the festival season, there will be a queue to worship Badimalika Temple. As this area lacks drinking water, we need to carry water from Bishnu Muhan which is on the Cliffside below to the Badimalika Temple.
Overnight at tented camp at Badimalika. (B, L, D) 
Day 09: Trek down to Dhawalpur Lake (2,550m/8,364ft) – 7 hours
Early morning, wake up to see the golden sunrise view of Mt. Api and Mt. Saipal. After some exploration, worship Badimalika Temple. It is believed that Goddess Badimalika fulfills all your wishes. And start trek down from Badimalika to the route of Nateshwori Temple. This route is another route than the previous one. The trail is steep downhill through the grasslands. Walking for about 6 hours, we will reach Dhawalpur Lake which is situated at an altitude of 2,550m above sea level.
Overnight at tented camp at Dhawalpur Lake. (B, L, D)
Day 10: Trek down to Mouriya (1,008m/3,306ft) via Natyashwori Temple. – 6 hours
After breakfast, start trek down to Mouriya. Walking for about 1.5 hours, we will reach the holy shrine Nateshwori Temple. It is believed that visiting the Natyashwori temple is a must for those who visit Badimalika. During the festival season in July/August, there will big ceremony at Nateswori Temple. Walking down from Nateshwori Temple, we will reach Mouriya in about 4 hours.
Overnight at tented camp at Dhawalpur Lake. (B, L, D)
Day 11: Drive to Dhangadi (109m/357ft) – 8 hours
After breakfast, meet the awaiting vehicle and start a scenic drive towards Dhangadi via Sanfebagar-Silgadhi-Dadeldhura. The road is through the beautiful green hills with terraced farms, forests, and human settlements to Dhangadhi. Upon arrival in Dhangadhi, transfer and check into a hotel. 
Overnight at a hotel in Dhangadhi. (B, L, D)
Day 12: Fly from Dhangadhi to Kathmandu (1,350m/4,428ft) – 1 hour 15 minutes
After breakfast, check out from the hotel and timely transferred to Dhangadhi Domestic Airport to board an onward flight to Kathmandu to about 1 hour 15 minutes. During the flight, you can enjoy the Himalayan Ranges on the left side. Upon arrival in Kathmandu, assist to transfer and check into the hotel. The rest of the time is free for rest and refreshment. 
Overnight at a hotel in Kathmandu. (B)
Day 13: Contingency day on trek or Kathmandu in case of any unavoidable circumstances.  
Free day in Kathmandu for leisure activities or sightseeing tours (on own), last-minute shopping, bag packing, etc. 
Eve: Group Farewell dinner at authentic Nepali Restaurant in Kathmandu. 
Overnight at a hotel in Kathmandu. (B, D)
Day 14: Departure to home country
After breakfast, timely transfer to Tribhuvan International Airport to board an onward flight to home country 3 hours earlier to the scheduled flight departing time. We wish you a happy journey during your flight from Nepal to your home country with the hope to see you on your next visit to Nepal.  
Meal Included: Breakfast
Team Member
All arrival and departures transfer will be assisted by the Tour Escorts. 
All the sightseeing tours in Kathmandu will be accompanied by an experienced English Speaking Tour Guide or any other language specialist on demand.
During the trekking, a government-certified Trekking Guide will be with the group for the trek arrangements.
Camping Experts and Cook from Kathmandu and supportive staff will be from Silgadhi or Martadi.
One local guide to interpret languages with the local community. 
On a trek, porters will carry a duffel bag of 2 porters and ranges up to a maximum of 30 Kg/ 60 lbs. Guests are expected to carry only a small rucksack while walking to carry all the essentials such as water bottles, extra jackets, cameras, pack lunch, etc. 
Transportation
All arrival and departure transfer, ground transport will be provided an A/c private vehicle.
Round Trip of Kathmandu/Dhangadhi/Kathmandu on a domestic flight.
Drive from Dhangadi-Silgadhi-Martadi and back to Dhangadhi will be on a private 4WD Jeep. 
(If you wish to use the local transport, there will be changes on the time and the stopover location than mentioned above. This will be the customized trek, so the final itinerary will be prepared according to the demand of trekkers.)
Accommodation & Food
For four nights in Kathmandu, there will be star-categorized hotels depends upon the choice of guests. 
Welcome and farewell dinner in Kathmandu
At Silgadhi, Martadi, Dhangadi, there will be tourist standard lodges which are based on availability)
During trekking, we will set up camping tents for a night's stay. If possible, we will serve food from the local lodges or houses at different villages or stopover places if available. During the season, the local community operates small huts for catering services at all the stop-over points. This depends upon the season. Timing for breakfast, lunches, dinner can be more or fewer changes due to the availability of lodges or the guest preferences. 
Guests having any specific meal dietary requirements should inform us in advance.
Meals are listed as above in Itinerary. (B=Breakfast, L=Lunch, D=Dinner)
Itinerary
We request you to view the Itinerary and information herein as a guideline. The information provided in the itinerary is to the best of our knowledge, marginal variances in the actual distances and altitudes are possible. Weather conditions, roadblocks, local political conditions, flight cancellations, mechanical breakdowns, or other such unforeseeable circumstances can lead to a change in itinerary or means of transport.
Insurance
It is important to purchase a comprehensive travel insurance policy against illness, hospitalization, flight delays, and loss of luggage, cancellations, and amendments due to weather conditions, political disturbances, or natural calamities as well as emergency helicopter evacuation. Before purchasing Travel Insurance, please ensure that the policy covers adventure activities and or trekking activity at above 3,000m. 
Fitness
The trek is easy to trek all groups of trekkers as well as for beginners. This trek involves walking 6-7 hours daily while ascending whereas, on returning, the trek will skip one camp). Previous walking experience at high altitudes is beneficial. The highest altitude that we attain on this trek is (4,210m/13,810ft) at Badimalika Temple. Physical fitness is essential & previous walking experience outdoor is essential.
Basic infrastructure
The trekking area will lack an electricity facility and telephone network. We recommend you carry additional batteries for Cameras, or a solar power bank to charge smartphones. The trek leader will carry a Satellite phone to communicate at offices in Kathmandu in case of any emergencies. 
Here are some glimpses of Badimalika Trek..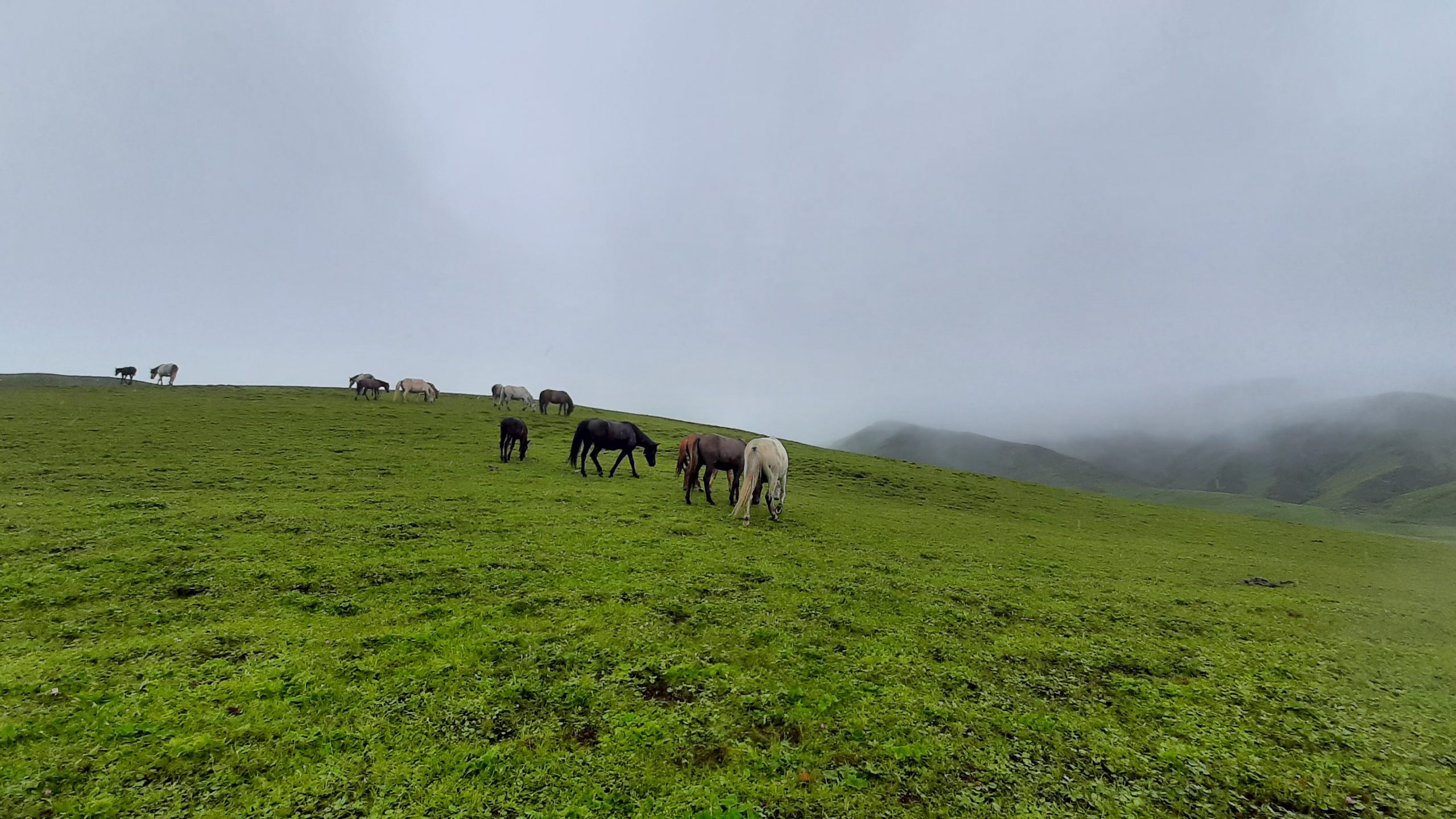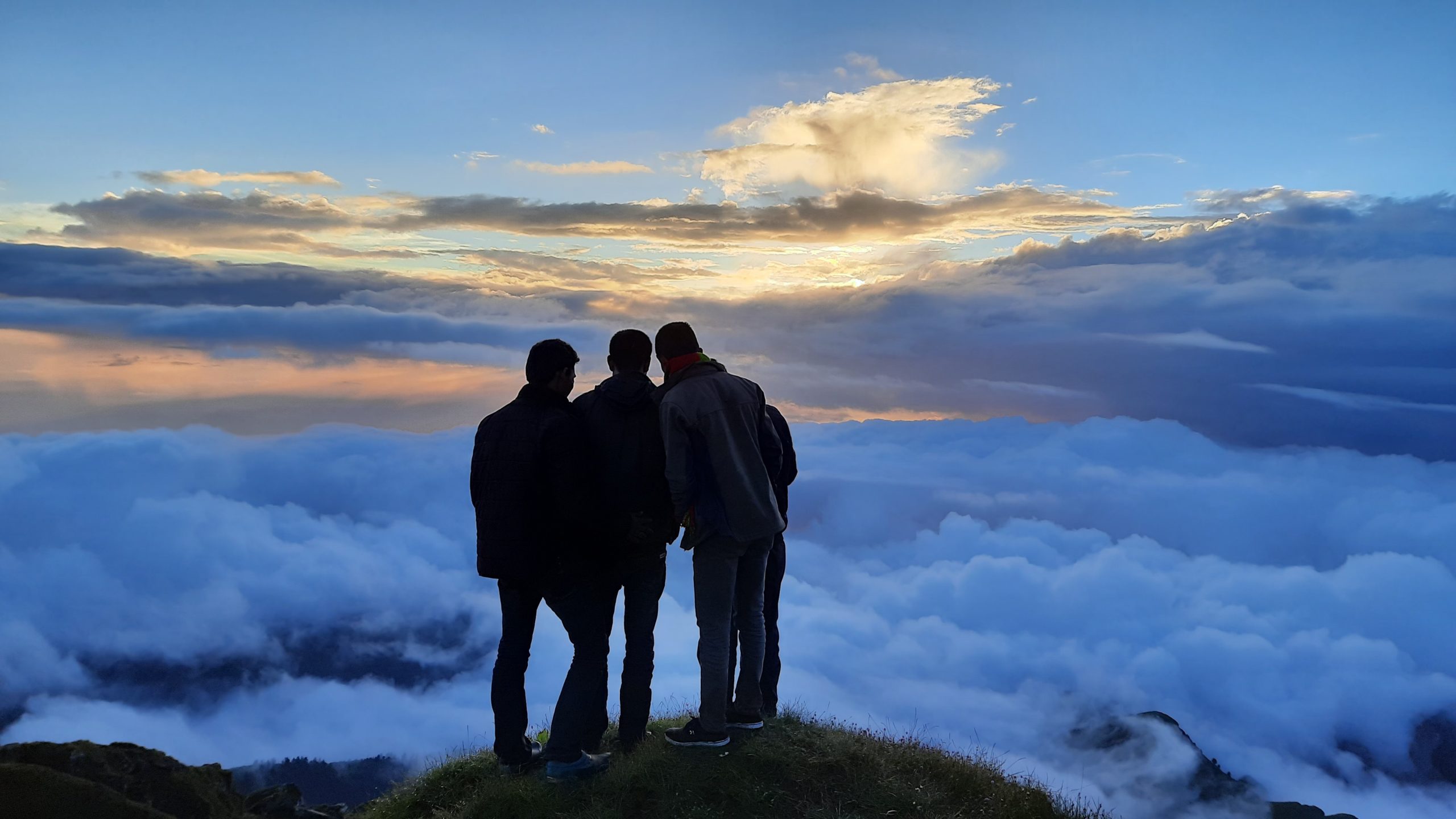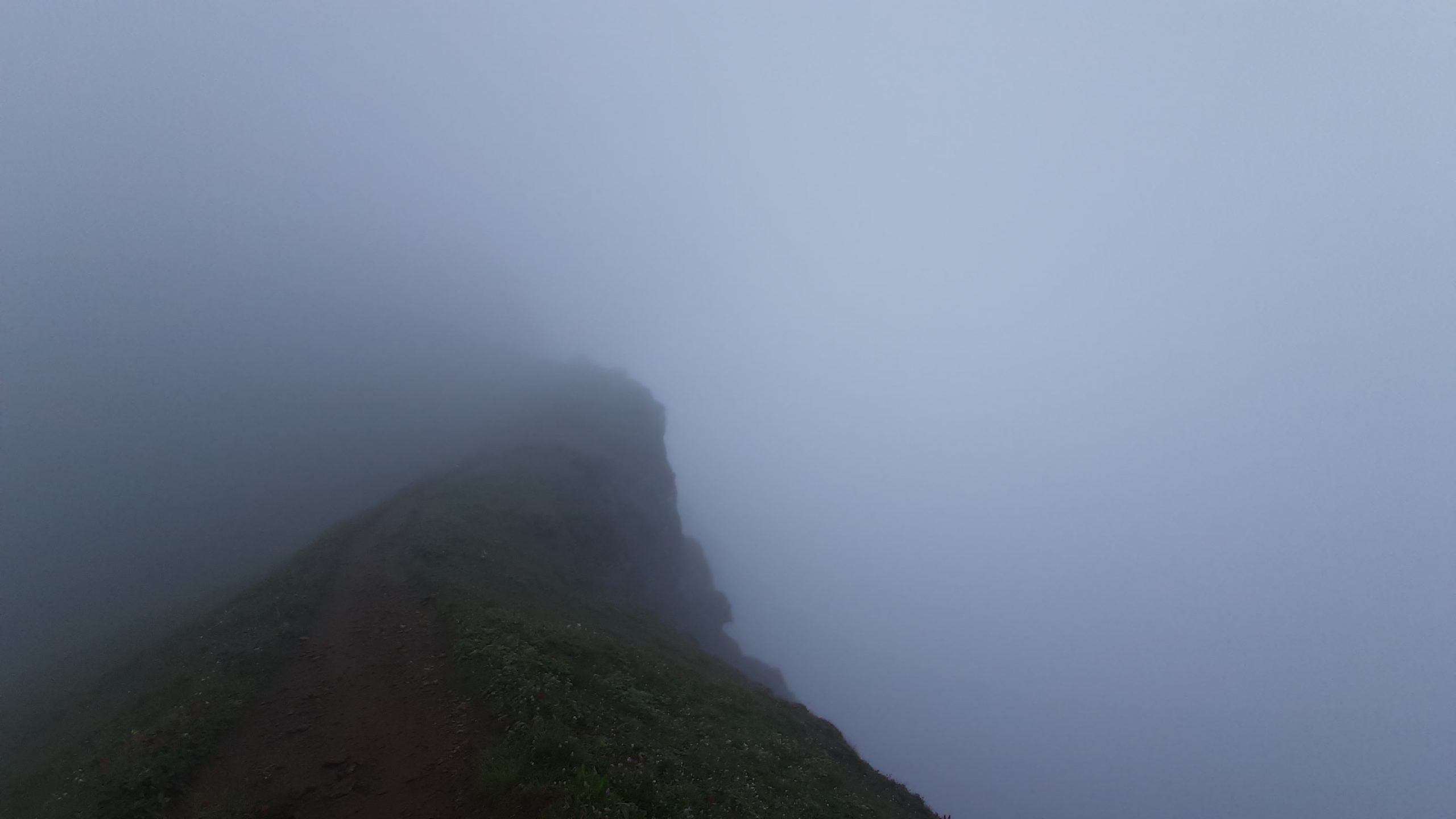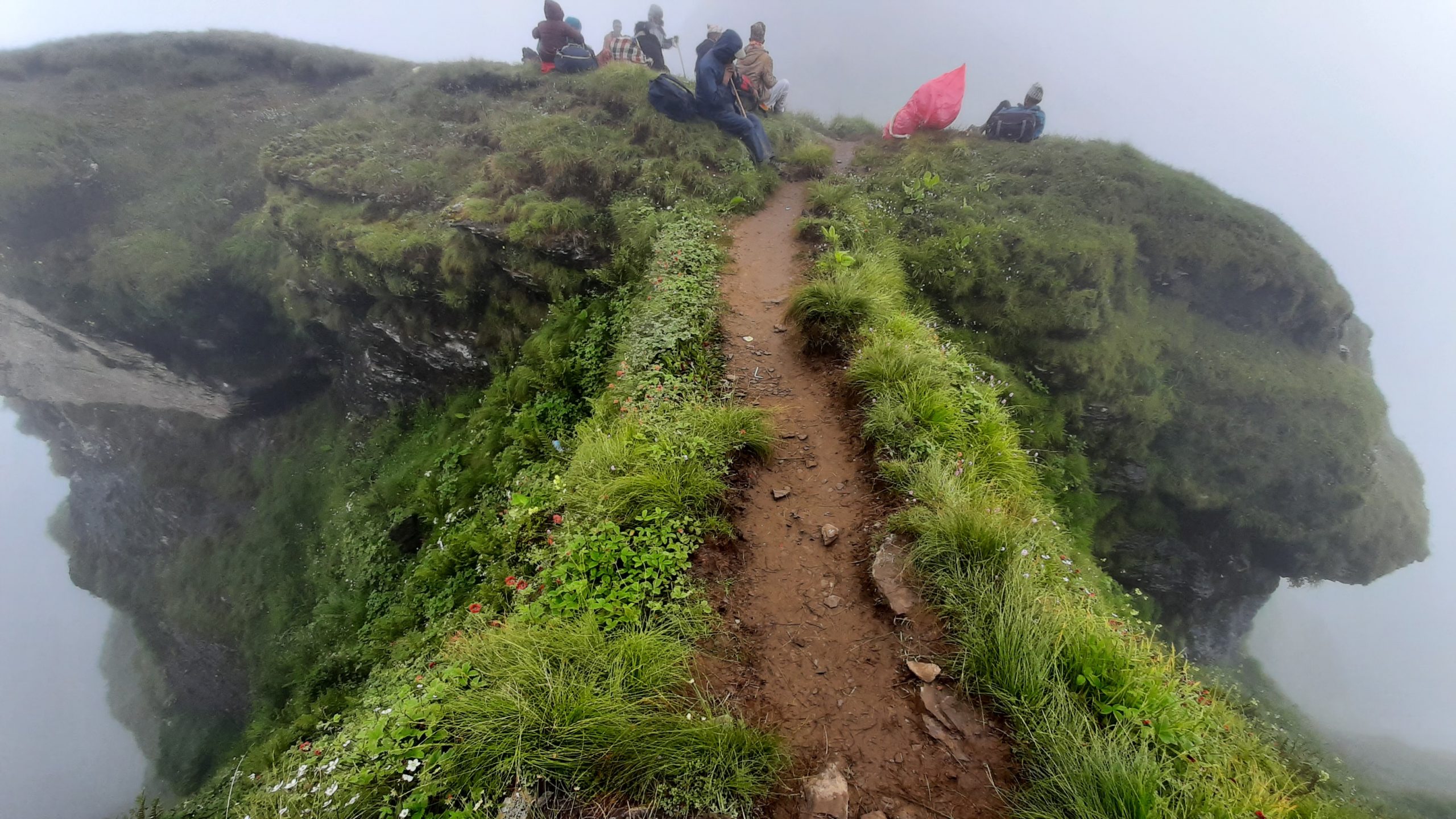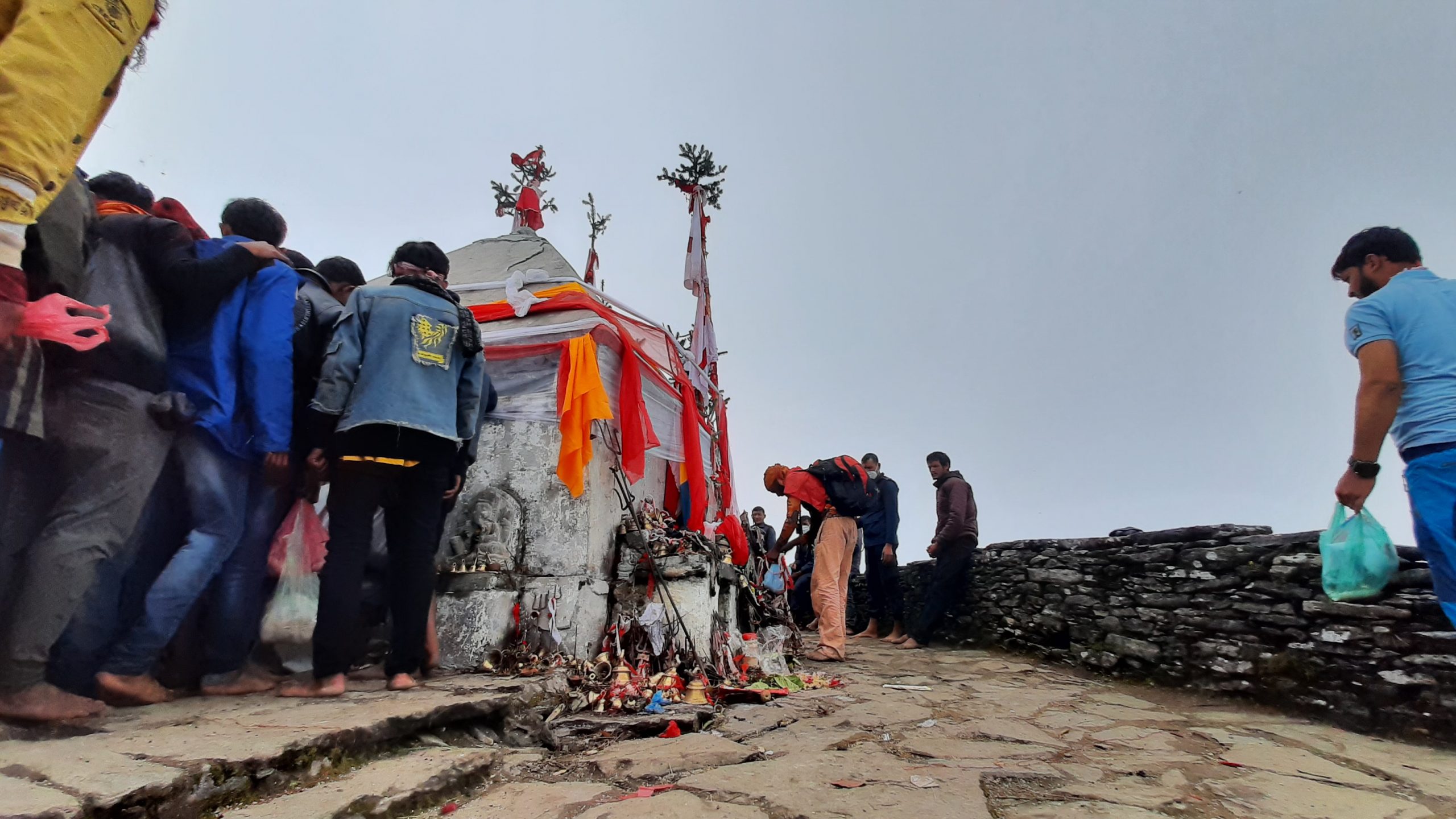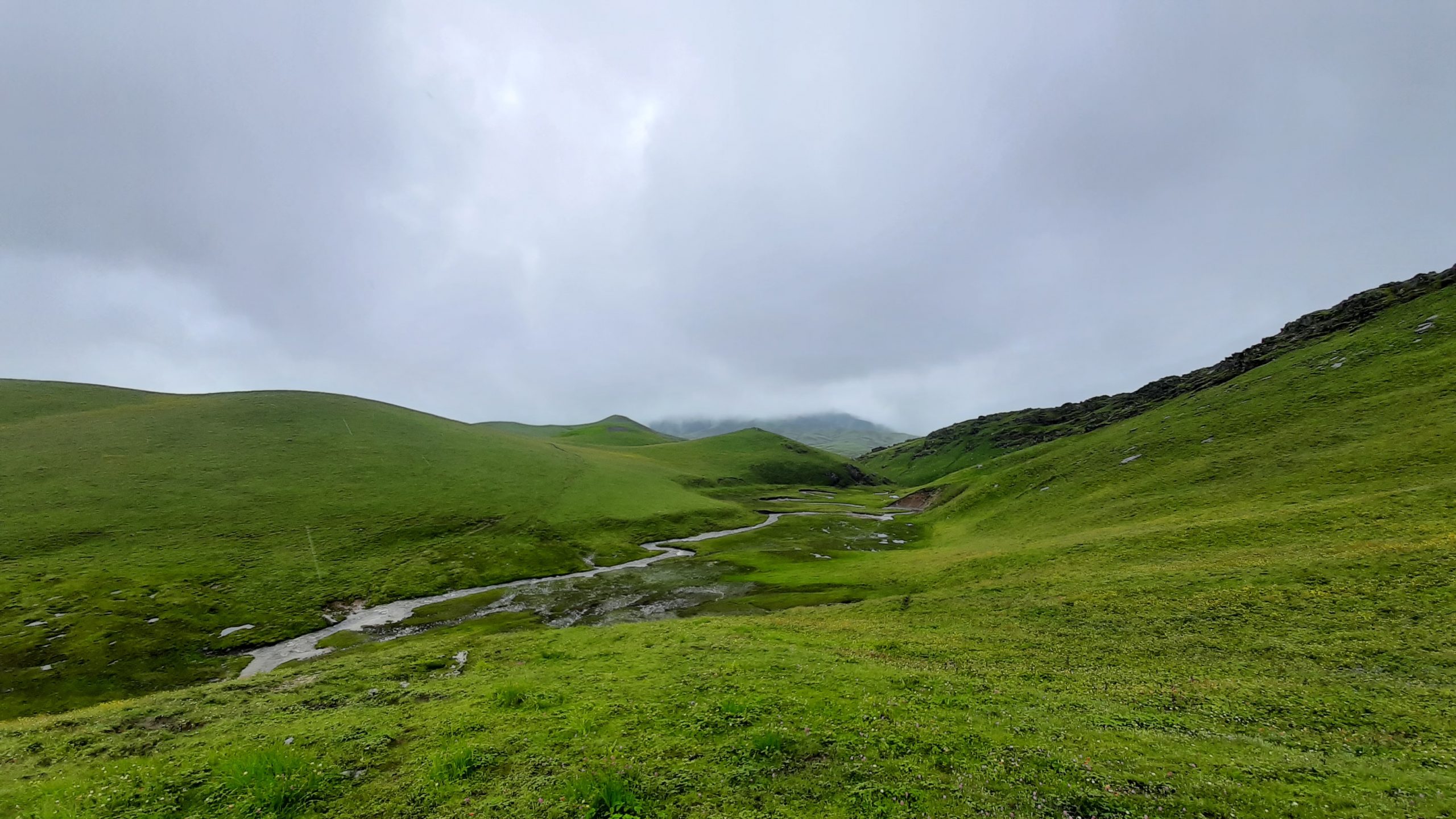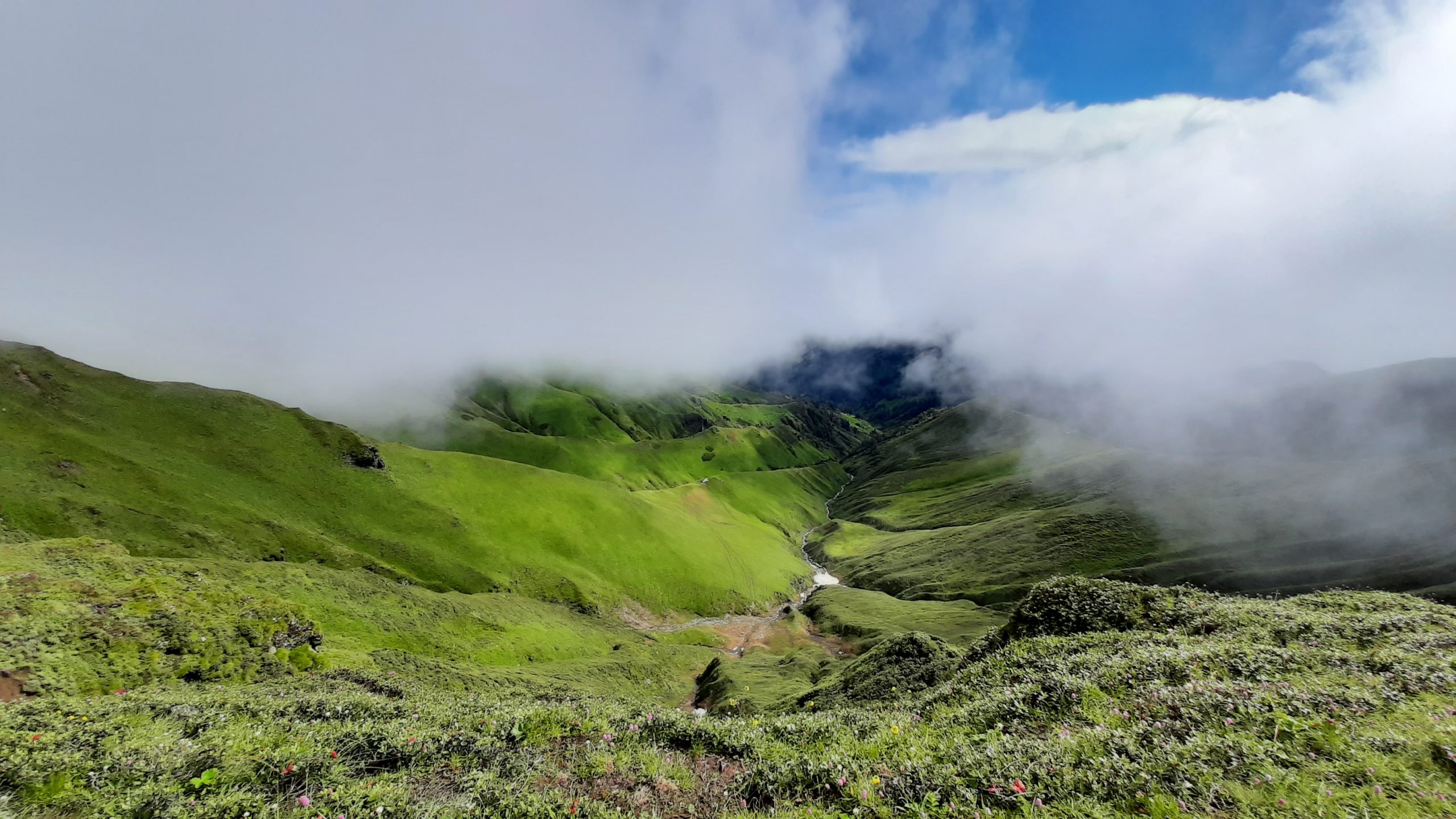 (Photos above are captured by Aaditya Joshi during the trek to Badimalika on 2020 AD)