Langtang Gosainkunda trek is an astonishing trekking of Nepal, specially designed with the combination of the remote and picturesque valley of Langtang and the adventure trek route to explore hills and high altitude lakes, high pass, etc. Especially, the Hindus and Buddhist devotees visit the lake for holy purposes. Whereas, the others visit to witness the natural wonders. The trek begins in Kathmandu. From Kathmandu, we can drive to Syafrubesi which is 8 km from Dhunche, headquarters of Rasuwa District of Nepal. Making our way through the Langtang valley, Kyanjin Gompa, and the Lauribina pass, we can reach Gosainkunda Lake.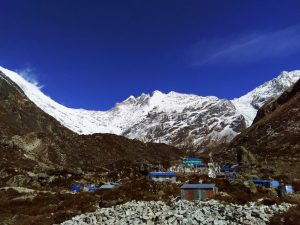 Langtang Gosaikunda Trek is considered as one of the challenging trekking trails of Nepal, which offers us an incredible and diverse journey along the Langtang valley. This trekking trail includes long, steep and descent climate, subalpine dense forest, majestic Himalayan views, glaciers, sacred Gosainkunda (4,380m), Saraswati Kunda & Ganesh Kunda and picturesque villages. Passing through the lush tropical forest, we will reach to the popular Gosainkunda Lake (4,380m) that is located among the high grey rocks.
The trail is also popular for the Buddhist culture and beautiful monasteries like Sing Gompa, Gumba, Kyanjing Gompa. We can see the colorful prayer flags hanging as we walk through the beautiful villages and the Buddhist Shrines. We can see mani walls, big rocks painted with Buddhist mantras.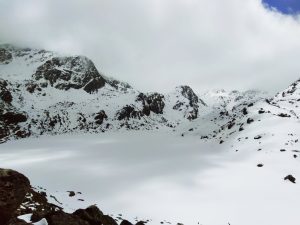 It lies inside Langtang National Park at an altitude of 4,380 m (14,370 ft) in the Rasuwa District. Langtang National Park is the first Himalayan National Park and fourth protected area of our country. Langtang National Park was established in 1976. It exceeds an altitudinal range of 6,450 m (21,160 ft) and covers an area of 1,710 km2 in the Nuwakot, Rasuwa, and Sindhupalchok districts of the central Himalayan region encompassing 26 village communities.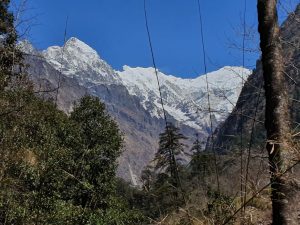 In the north and east, it is linked with Qomolangma National Nature Preserve in Tibet Autonomous Region. The western boundary follows the Bhote-Koshi and Trishuli Rivers. The southern border lies 32 km (20 mi) north of the Kathmandu Valley. The high altitude sacred Gosainkunda Lake is located at an altitude of 4,380 m inside the park. The Dorje Lakpa range at 6,988 m (22,927 ft) bisects the park from west-east to southeast. The summit of Langtang Lirung (7,245 m) is the highest point in the park. Langtang National Park is part of the Sacred Himalayan Landscape.
During the trek, we can witness the landslide area which was of Massive Earthquake of 2015 AD in Nepal. There was a sad incident that happened to the Lantang Village. The village was destructed by the earthquake and followed by Avalanche from Langtang Lirung. We can also see one house that was safe from that incident.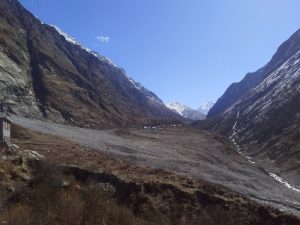 From Mid-March, we got the holiday for a few days, so we decided to make a trek of Langtang – Kyanjing Gompa – Gosainkunda Lake. From our office, me and my senior brother, Abhaya Khanal decided to start the trek from March 16. Here is our trek blogging with the pictures clicked by ourselves during our journey. 
March 16, 2020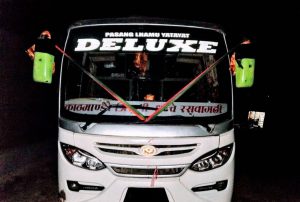 Early Morning, we woke up at 04:30 am and got ready with the last minute checking of the gears and packed the bag. Later, we hired a taxi from Lazimpat, Kathmandu to go Machhapokhari Bus Station to get the bus to reach Dhunche. After we reached the ticket counter, we booked two seats on the first bus of Namaste Pasang Lhamu Yatayat Pvt. Ltd, and purchased the tickets of Kathmandu-Dhunche. The bus left at 06 am exactly on its time. The bus had taken the route of Kathmandu-Galchi-Trishuli Bazar to go Dhunche.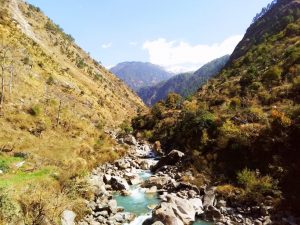 En route, we stopped for lunch and continued our journey towards Rasuwa, leaving Nuwakot. At 01 o'clock, we reached to Dhunche. And issued the Langtang National Park Tickets for one week. Suddenly, we changed our plan to start trekking from Syafrubesi to go Lantang Valley at first and then to Gosainkunda. As per the new plan, we added extra fare for the bus service to reach Syafrubesi and get down to Syafrubesi.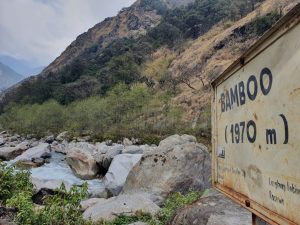 Upon arrival on Syafrubesi at 2 O'clock, we started to trek towards Langtang – Kanjing Gompa. We purchased some stuffs at a small shop and started our trek to Bamboo on the first day. After crossing the suspension bridge to reach old Syafrubesi, we met three friends from France who were involved in volunteering work for more than 10 months in Nepal. We were surprised that they can speak Nepali language. Then we started to trek together with Charlotte, Julia, and Flo. The route was along the bank of Langtang River. At 5 pm, we reached to Bamboo and checked into the tea-house lodge in Bamboo. In the evening, we learned to play European Game, Yam's. 
March 17, 2020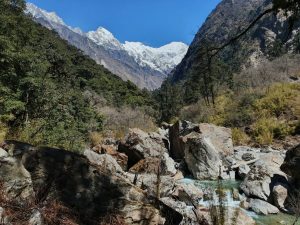 On the second day, we woke up at 06:30 am and had breakfast at 07 am. We targeted to reach to Lantang valley and started to walk at 8 O'clock. The route was steeply upward from Bamboo to Ghodatabela. En route, we stopped at Lama Hotel and had a cup of tea. And we continued to walk. On the way, we had to face the route through the landslide area from the high cliffs. As a recommendation from the owner of the Friendly Guest House of Lama Hotel, we took Lunch at Hotel Woodland and Restaurant at 01 pm and continued to walk towards Langtang Village.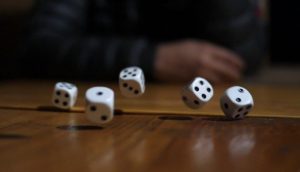 We clicked photos of nature while trekking. We faced some problems while going to a higher elevation of 3400m. Because on this day we covered our trekking with the elevation difference of nearly 1500m. So, we stopped at the Gumba which is nearby to the Langtang Village. The view of the snow-capped mountains and high hills seen from the hotel was mesmerizing. In the evening, we started to play the Yams Game before the dinner. And the power of dal bhat on Hotel View Point took us to the deep sleep and good rest for us till next day's late morning.
 March 18, 2020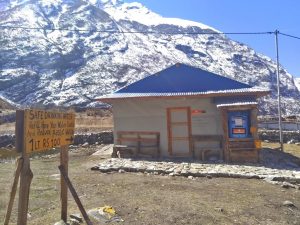 On this day, we had to walk for only 3 hours to reach Kyanjing village crossing the Langtang Village and landslide area, so we decided to start the trek at 10 a.m. time. We stopped at the Langtang Village and view the destructed area of Langtang by earthquake and Avalanche in 2015 AD. We visited Earthquake Victim's Memorial place also. We stopped at Chhomo Valais Lodge at the new Langtang Village for a cup of tea and continued our trek towards Kyanjing Gompa.

We reached there at 01 O'clock and check into the Hotel View Point which was facing towards the mountain area. Suddenly the surroundings were covered by the fog and snow was falling. We took rest after lunch and again we started to play "Yam's Game". The weather was cold because of the snowing and we were sitting around the burner till 8 O'clock and went to bed.

March 19, 2020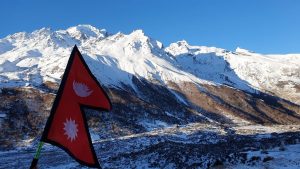 This morning, we woke up a little bit earlier than the previous day, although we missed the sunrise view over Langtang-Lirung peak. But we were able to see the morning view of other mountains. We clicked photos with our national flag too. The morning was too cold, so we decided to cancel the hike of Kyanjing Ri.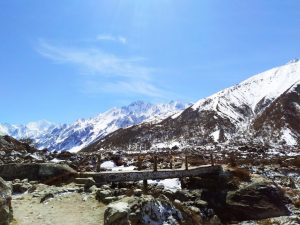 After Breakfast, we started to trek back towards Lama Hotel. On the returning journey, we felt much better because the route was downhill and elevation was getting lower. We stopped at the same hotel at Gumba for Lunch. And we continued our journey towards the Lama Hotel. This day, we planned to enjoy the Khukuri Rum Party. So we gathered at Kitchen and cheers up with the glass of Rum and started to play call break and Yams Game. Those moments were memorable and pleasant too.
March 20, 2020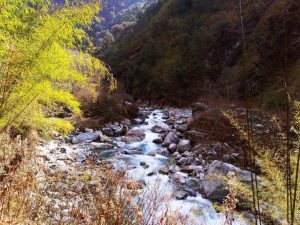 After breakfast, we started our trekking. On this day, we were a little bit unhappy because we were planning to continue our trek towards Gosainkunda Lake. But our friends were returning to Kathmandu on the next day. Our Lunch at Pahiro was the last moment we shared our happiness of trekking with Yam's Game. It was hard to say goodbye to our friends. But we had to do. So we clicked a few photos and continued our trek towards Gosainkunda Lake. This day, we planned to stay at Thulo Syafru.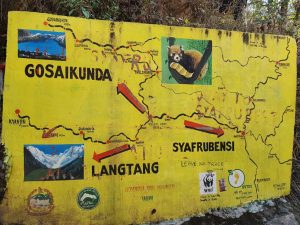 We had chosen the Hotel Green Tara, which was well furnished and with good facilities. We decided to take dinner other than dal bhat, we ordered Momo's and Chicken Chilli. At the same time, we met the other two people who were also from France, who were also on the trekking of Gosainkunda and Helambu area. So decided to follow the program as per their itinerary and cross the Surya Kunda pass (4,610m) with them. The sleep of this day was going to be fine than the other days.
March 21, 2020
As per the timing of the plan, we woke up at 7 am and had breakfast and get ready at 08 am and started our trek towards Sing Gompa (Chandanbari). On the way, we get tired, so we can't follow them on walking, so we walk ourselves in our way. At 2 o'clock, we reached to Sing Gompa. Suddenly, we met the other group of 5 trekkers who are planning to go Lauribina (3,900m) for overnight stay. We thought that this plan will be good for us. Because we had enough time and it would be easy for us to go on a higher altitude for the next day too. 
We had to ascend steeply upwards from Cholang Pati to reach Lauribina. There was snowing during the journey. We had to wear a raincoat also. After we reached to the teahouse at Lauribina, we sat around the burner and got warm. It was too cold on this evening. So we took Garlic Soup to prevent from High Altitude Sickness too. At the meeting after dinner, we had to conclude on two things, either to cross the Surya Kunda Pass and reach to Helambu or return to Dhunche from Gosainkunda Lake. This was to be finalized by the time and weather.
March 22, 2020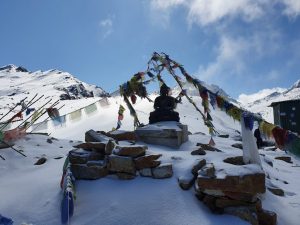 This day, we woke up early to catch up sunrise view over mountains and had breakfast earlier. And started to trek at 08 am. The trail was covered by snow and it was difficult to ascend to Lauribina Pass (4,050m). After the big struggle, we reached to Buddha Mandir and able to cross the small pass. From there, we thought that the trail was straight but it was tough and risky too. The trail was straight but it was on the high cliff and more adventurous because of the snow and the trekking on this route was on Life and Death Situation.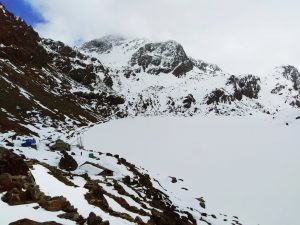 Luckily, we all reached to Gosainkunda Lake Safely. The Lake was frozen. We took lots of photos of Lake and nearby surroundings and other lakes too. We visited the temple and worshipped the holy lakes too. We met another few trekkers while going towards the lake and on the top too. The experience they shared was terrible and we were unknown about the route also. So we decided to return to Dhunche. After spending time of 1 hour, we trek back to Dhunche. We stopped at Lauribina and had some light snacks and trek down. It was a little bit late to reach Dhunche, so we stopped at Deurali for the Overnight Stay.
March 23, 2020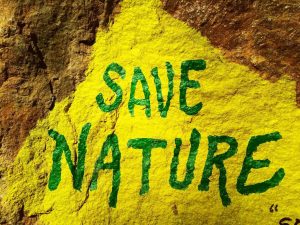 This day, we had to trek down to Dhunche for 1.5 hours along the bank of Trishuli River and drive back to Kathmandu for about 6 hours. Due to the threaten of Covid-19, Nepal Government restricted to the moment of Long journey public driving vehicle, so we were unable to get the bus tickets, even to reserve the Scorpio from Dhunche. So we hired a land cruiser from Kathmandu to pick up us at Dhunche and drive back to Kathmandu. And we started to walk at 09 am towards Dhunche. When we reached Dhunche, we get in the Land Cruiser and start to drive back to Kathmandu. En route, we stopped at Kalikasthan for Lunch avoiding the situation. Luckily, we couldn't have to stop anywhere during our journey. At 5 pm, we reached Kathmandu and our trek was completed. 
**************************************************************
This 8 days short trek leads us to the new destinations and offers us an adventurous experience. During the journey, we met new friends, share the happiness, play games. Those moments were amazing and memorable. We think that this is the real happiness of trekking and we are proud of our profession in the tourism industry also.  
This trek is suitable for the beginners also. One can witness the difference in landscape, natural vegetation, wild animals, natural beauty also. If you have less time to visit and want to have experience of adventurous tourism, the trek of Langtang and Gosainkunda might be one of the best journeys. Please be careful about the high altitude and be alert if you have any phobia of height.