This is a travel blog about Motorbike Tour to Eastern Nepal. In Mid-September, we set a plan to do a tour of major tourism destinations in Eastern Nepal through motorbikes. We, a total of 4 travelers with two motorbikes NS 200 & Apache RTR200, started the tour from September 14 to 18, 2021. Here is the blog of our tour to the eastern part of Nepal.
Day 01 / September 14, 2021
On the first day, we started our journey from Kathmandu at 8 o'clock in the morning to the trip to eastern Nepal via BP Highway. Leaving the Araniko Highway from Dhulikhel, we headed towards Sindhuli. (BP highway starts from Banepa of Kavre district and ends at Bardibas of Mahottari District via Sindhuli with a total length of  158 Km. It is named after the former leader of Nepal, BP Koirala. This highway is the shortest link between Kathmandu valley and the Terai region in Nepal.)
After 4 hours drive, we reach Sindhuligadhi. The road was clean and amazing with its constructions. Only light vehicles and a few buses are allowed to drive on this highway.
Sindhuligadhi
Sindhuli Gadhi is a historical fort and tourist attraction in central Nepal. Sindhuli Gadhi is famous for the battle between the then Gorkha Army and the British troop headed by Captain Kinloch. The Gorkha force under the command of Khajanchi Bir Bhadra Upadhyay and Sardar Banshu Gurung defeated the British troop in November 1767 (Kartik 24, 1824 BS).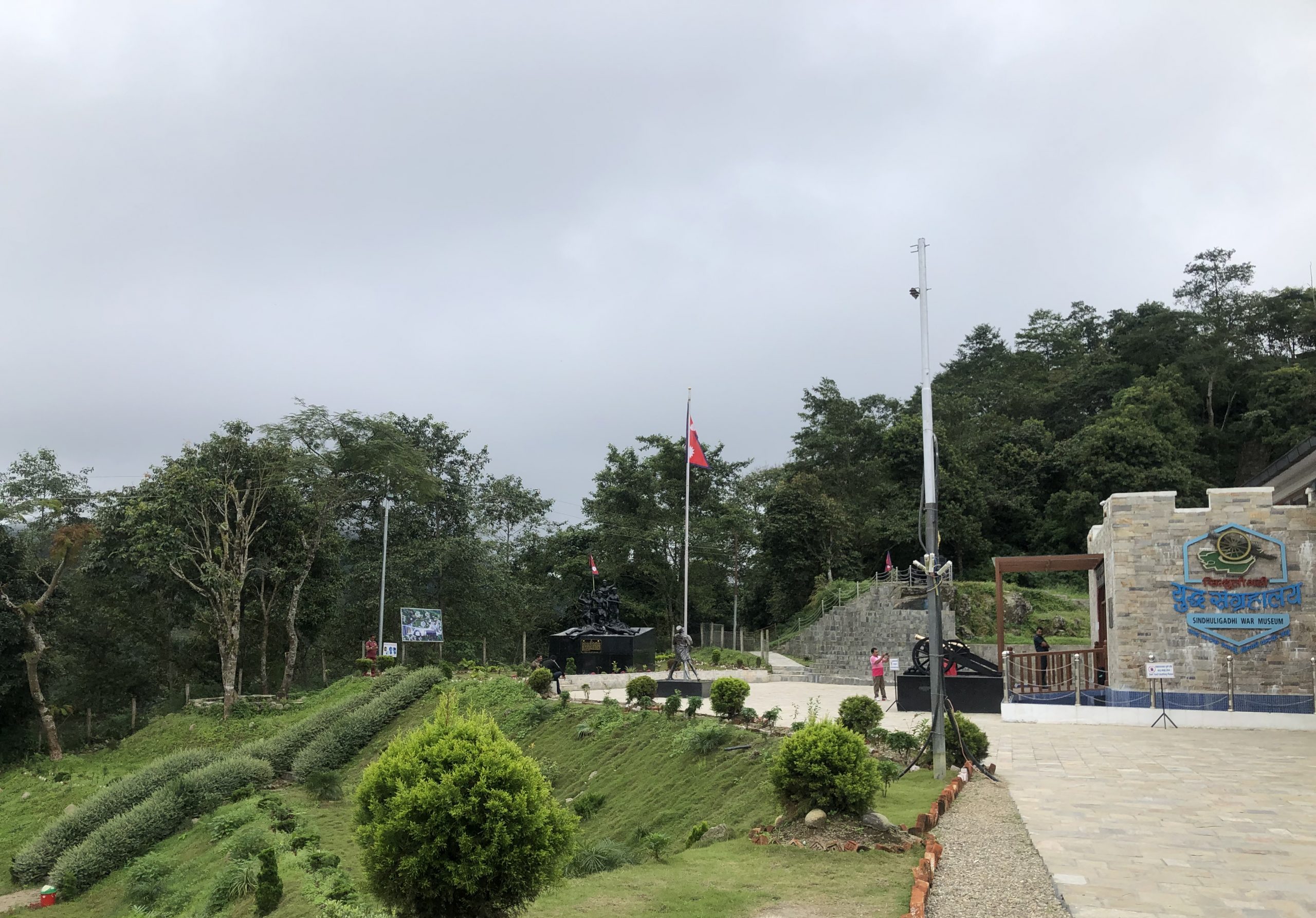 The Sindhuli Gadhi museum houses artifacts and weapons used during the Battle of Sindhuli (1767), in which the British army was defeated by the Gurkha army. It also displays war scenes and documentaries. The museum also houses Mithila art, historical documents, weapons and ammunition, and a library.
After the excursion of about an hour, we headed towards Bardibas, the lowland Terai region of Nepal. We decided to visit Janakpur of Mithila Region on the same day.
Janaki Temple
Janaki Mandir is a Hindu temple in Janakpur in the Mithila region of Nepal, dedicated to the Hindu goddess Sita. It is an example of Hindu-Koiri Nepali architecture. It is a three-storied structure made entirely of stone and marble. All its 60 rooms are decorated with the flag of Nepal, colored glass, engravings, and paintings, with beautiful lattice windows and turrets.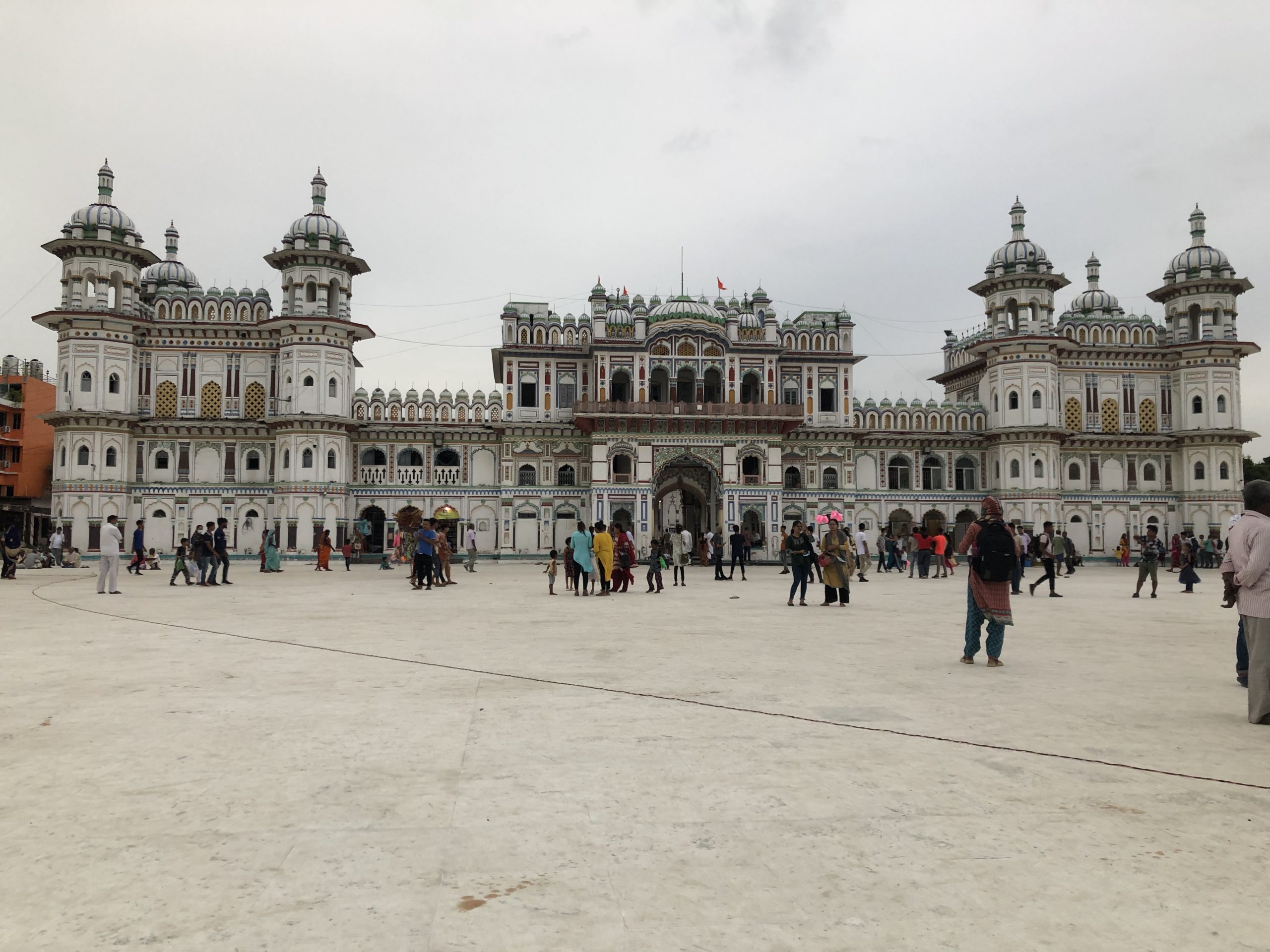 According to legends and epics, King Janak ruled this area (called Videha) during the Ramayana period. His daughter Janaki (Sita), during her swyambar, had chosen Lord Rama as her husband, and become the queen of Ayodhya. Their marriage ceremony had occurred in the nearby temple which is also called vivaha mandap. The temple is popularly known as the Nau Lakha Mandir (meaning "nine lakhs"). The cost for the construction of the temple was about the same amount of money: rupees nine lakhs or nine hundred thousand, hence the name.
We stayed at a Chitwan Guest House at Dhalkebar, near East-West Highway.
Day 02 / September 15, 2021
This day, we started to drive to eastern Nepal via East-West Highway. Crossing, Siraha, Saptari, Sunsari, we reached Saptakoshi Bridge and enter to Koshi Tappu Wildlife Area. Further ahead, we cross Inaruwa, Itahari, and various parts of Morang districts. Finally we enter to Jhapa District. After some rest, we moved towards Kakarvitta Border. This border is the southeastern border of Nepal for entry and exit. This is connected with the West Bengal of India and the fastest route to reach Siliguri, Kalimpong, Sikkim, and Phuntsholing of Bhutan, etc.
We returned to Charali, 4 km east from Birtamode, and took the route to Ilam. Leaving low land Terai Region, we climbed to the Hilly region and enter Green Hill, Ilam. It is a district largely covered in tea bushes with a hill town right beside a plantation enjoying views of pristine landscapes made up of sloping tea gardens, mountain streams, dense natural forests, holy sites, and unique culture. 
Before we reach Kanyam, the area was covered by fog. In the evening, We reached Fikkal and set a plan to stay at Shree Antu. It was 14 Km further eastern from Fikkal. In the evening, we reached Shree Antu Pokhari and stayed at Base Camp 360⁰ near Pokhari. There is common parking for all lodges around Shree Antu Pokhari.
Before dinner, we walked around the Lake which was an amazing experience too. We chose one of the best lodges in that region and found it extra among others.
Day 03 / September 16, 2021
Early morning, we went to Shree Antu View Tower. We took our motorbike to the football ground and started to hike. The road was under construction and the entrance and compound of the view tower are also under construction. The view tower is situated between pine forests. The Sky on the Nepal side was cloudy but it was clear on the further eastern side. So we saw the sunrise view for a little moment only. Later, we decided to drive towards Ilam Bazar, the headquarter of Ilam.
Ilam Bazar, 34 km north from Fikkal Bazaar, is situated on Mechi Highway and the entrance of Panchthar and Taplejung with the tourist destinations such as Mai Pokhari, Sandakpur, Pathivara Devi Temple, Kanchenjunga Base Camp.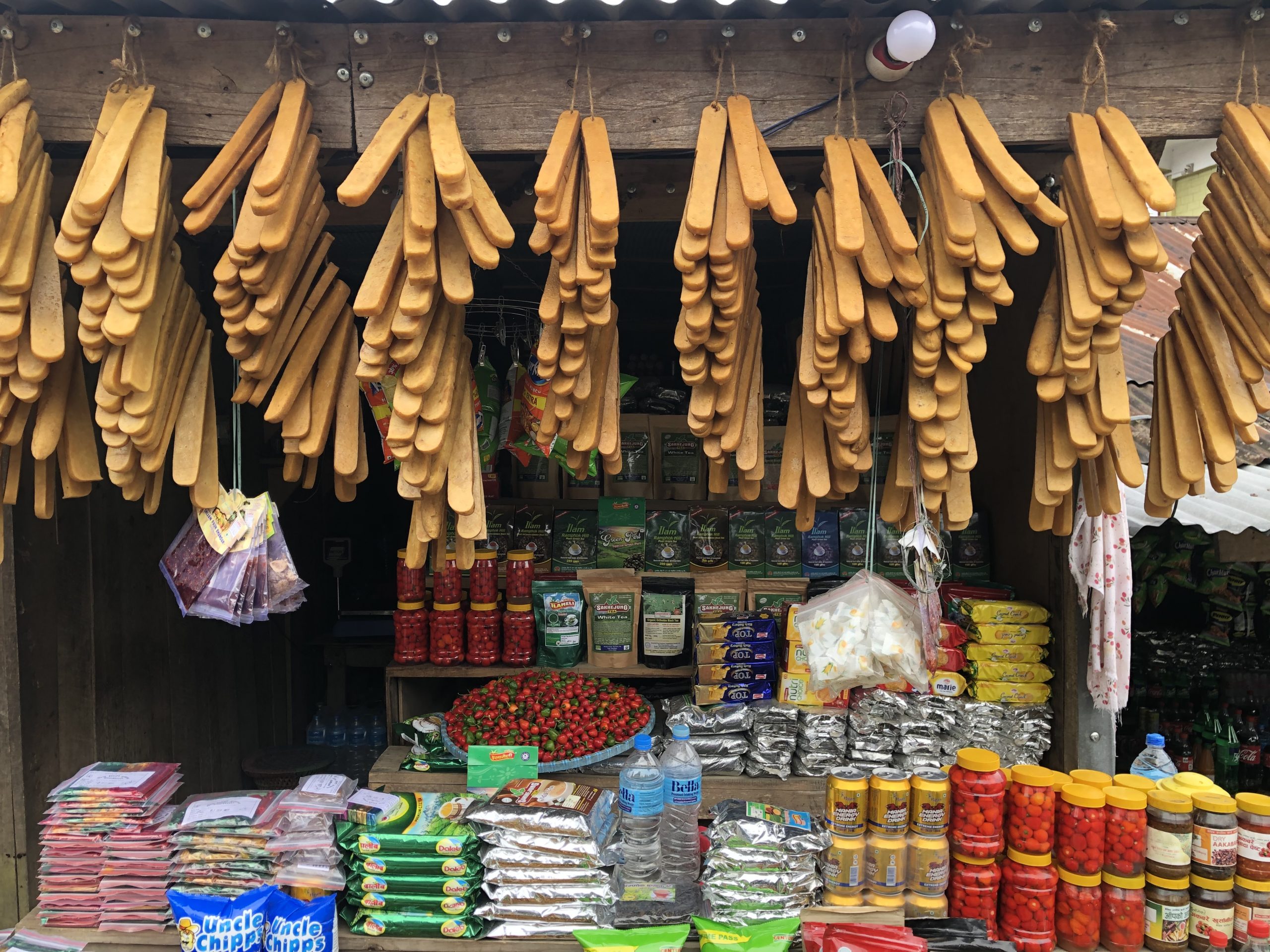 In the afternoon, we return to Fikkal and did shopping like Tea, Churpi, Cheese, Chocolate, etc. Ilam is one of the richest districts in Nepal when it comes to cultural diversity, natural landscape, and a flourishing cash crop industry. Potato, cardamom, ginger, red round chilly, milk, and broom grass are the major cash crops, with tea being the biggest industry. Scholars visit Ilam for botanical and anthropological research.
Later, we return to Jhapa and drive to Dharan. It was late to reach Dharan, so we planned to visit Dharan on next day.
Day 04 / September 17, 2021
We woke up early in the morning and went to visit several holy places of Dharan. It was the day of Bishwokarma Puja too. Firstly, we visited Dantali Temple.  Dantakali is famous among the Hindus as the place where the sacred teeth of the goddess Satidevi lie. "Danta" means teeth and "Kali" is a Hindu God. Thousands of devotees come here to worship.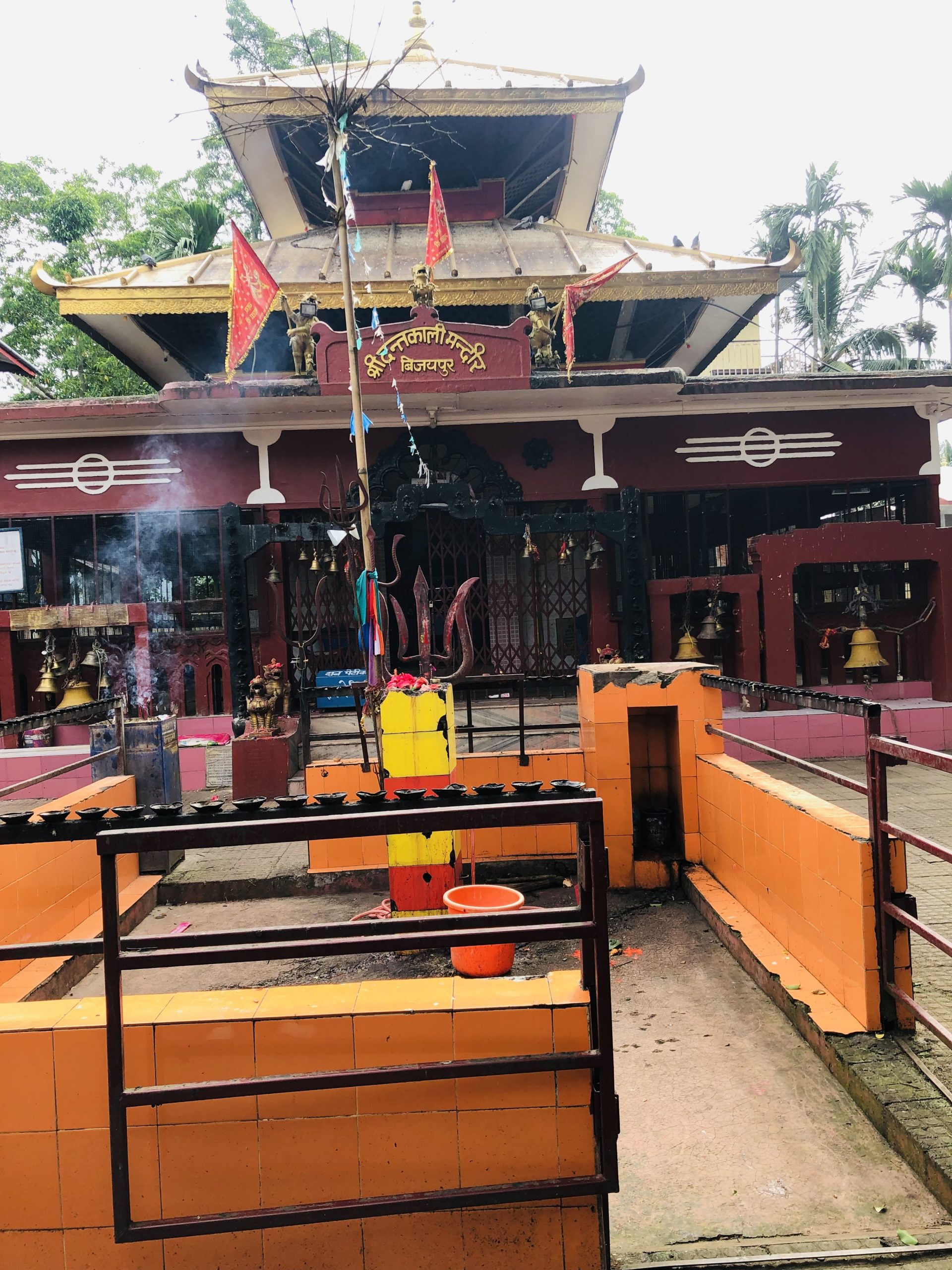 From Dantakali, we went to Budasubba Temple. It is a famous religious shrine of eastern Nepal and is located on the top of the Seuti river bank, to a small distance east of the Dantakali Temple. Within the temple, two earthen piles have been raised which have the tradition of worshiping the Budha Subba. The place has uniquely tip-less bamboo plants. The tips of these bamboos are believed to be broken by shots of slingshot used by Budha Subba.
Later on, we visited Pindeshwor Baba Temple and return to Bhanu Chowk of Dharan, and planned to explore Bhedetar. 30 minutes uphill drive from Dharan reaches the small hill station of Bhedetar. It is famous for its unpredictable weather – a moment it hides in the blanket of thick fog and another moment it reveals itself as the crown of urban Dharan.
Bhedetar is now developed as a tourist hub station where the visitors can enjoy the nature of Bhedetar and many tourism activities such as Zipline, Paragliding, waterfalls, etc. We had also visited Charles Tower. And return to Dharan. We decided to make a journey to Kathmandu via Chatara Bridge. We chose the newly constructed inner-Terai Highway from Dharan that passes through Gaighat and Katari and is connected to B.P. Highway at Bhiman. This day, we stayed at Sindhulimadi, 16 km from Bhiman.

Day 05 / September 18, 2021
Early morning, we woke up and started to drive back to Kathmandu via B.P. Highway. At Khurkot, we stopped for breakfast and continued our drive to Kathmandu. At about 5 hours, we arrived in Kathmandu. And our trip was ended.
Major places we visited
Sindhuligadi
Janaki Temple, Janakpurdham
Koshi Bridge
Kakadvitta Border
Kanyam
Shree Antu Hill
Ilam Bazar
Pashupatinagar Border
Dharan
Dantakali Temple, Budasubba Temple, Pindeshwor Baba
Bhedetar
These places are accessible with the motorable roads and the tour to these places are perfect for any age group travelers.
If you have any queries or need any support, please comment here. If you are planning to make your trip to Nepal, I shall be grateful to help you to organize your trip to Nepal. Please connect via Whatsapp, +977-9860804860.